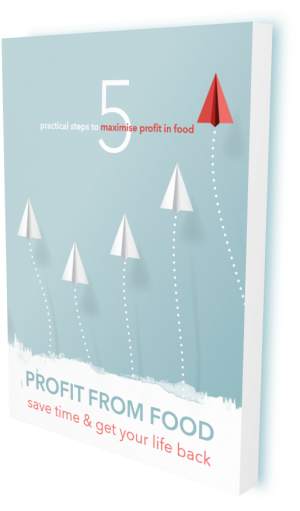 5 practical steps to maximise profit in food
Running a food business is hard work. Enduring long hours and overcoming daily challenges because we love food…and to make money. Some of you might make 'good' money. But are you maximising profit? Others might be struggling and looking for some answers. Either way, you've come to the right place.
There's no mucking around here, just 5 practical steps to discipline costs and maximise profit in a food business. We lay out each step and give you the resources so you can implement them in your business right away and see real results.
Fill in the details below to get your FREE copy.